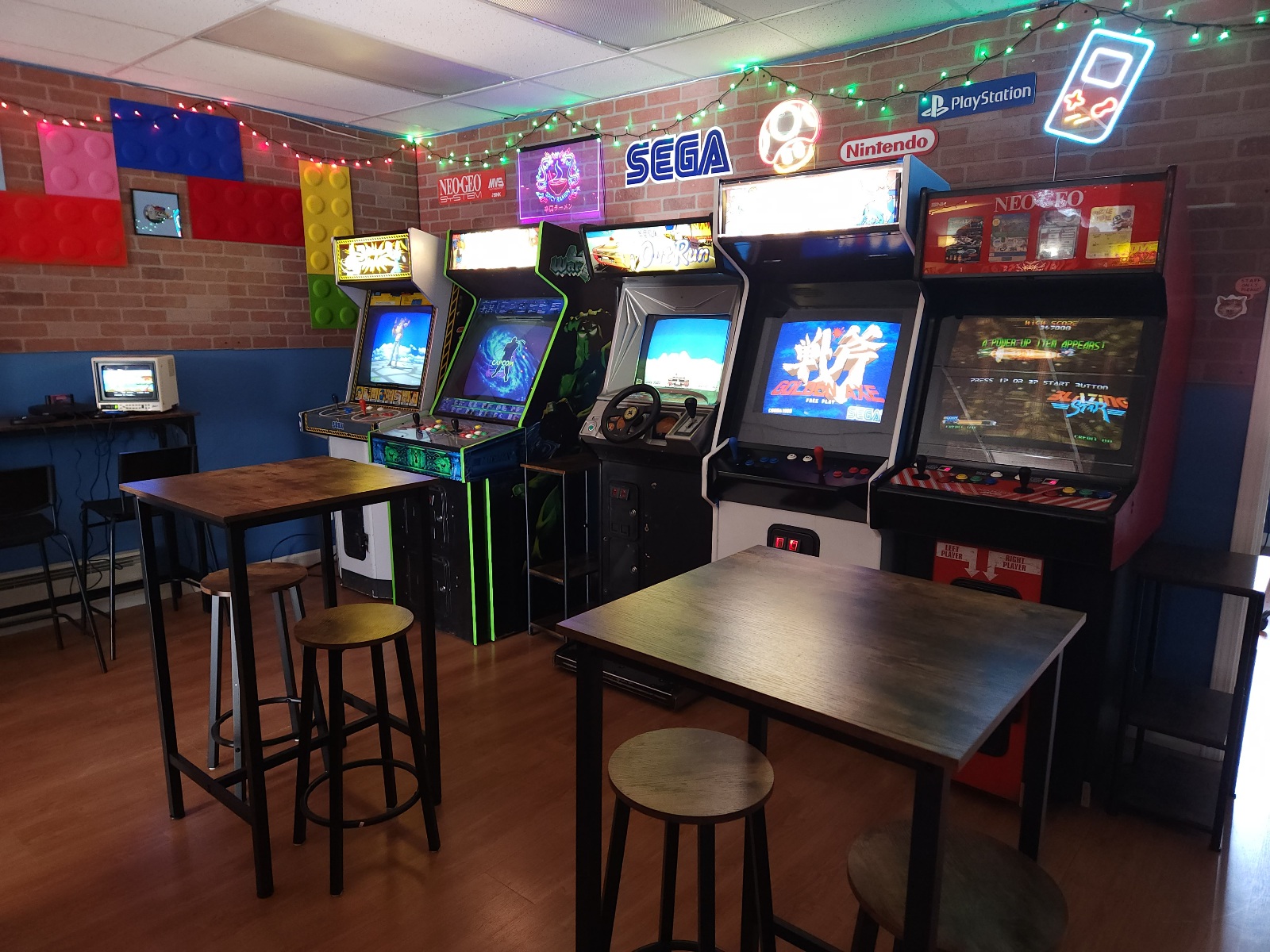 RETRO GAMING
2 PLAYER is a classic video game arcade and video games service center. We offer arcade, console and board games to play, snacks and used games for purchase, as well as retro games tech and servicing.
All of the games on the floor are hand picked and lovingly refurbished as part of a curated selection of the best games from the 80s, 90s and 2000s. Relive memories of your childhood or bring the kids to make new ones!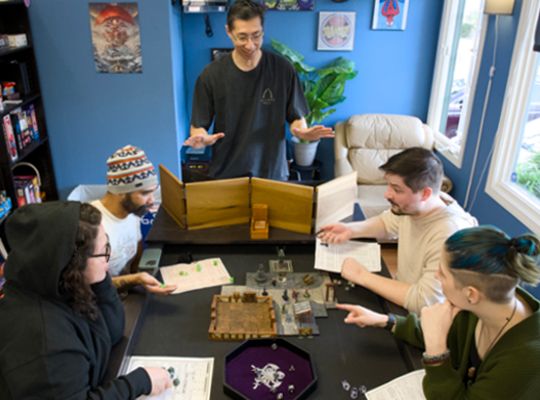 TABLETOP GAMING
Cozy up in our dedicated tabletop gaming room and get lost in your favorite board game. We offer a selection of our own board, card and dice games for guests to play and we encourage folks to bring games and host sessions.
Reservation of the tabletop gaming room is available! Ask about booking for your next session of DnD or to host a tournament of Magic the Gathering with your friends.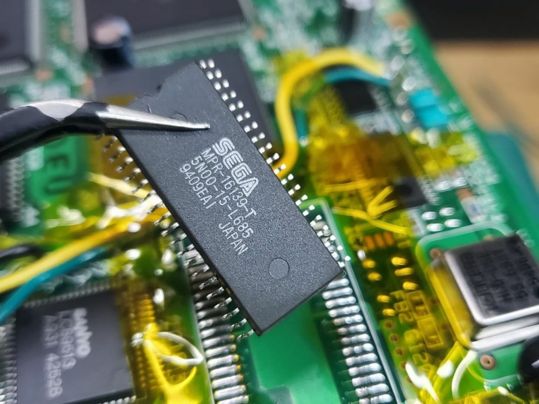 GAMES TECH SERVICE
With games tech experience ranging from retro to modern consoles, we will try to diagnose and repair any issues your game console is plagued with including drifting joysticks, busted HDMI ports or cracked LCD screens.
In addition to repairs, we offer various mods for many consoles. Upgrade the old, dim screen in your Gameboy or mod your Sega Genesis with better RGB display.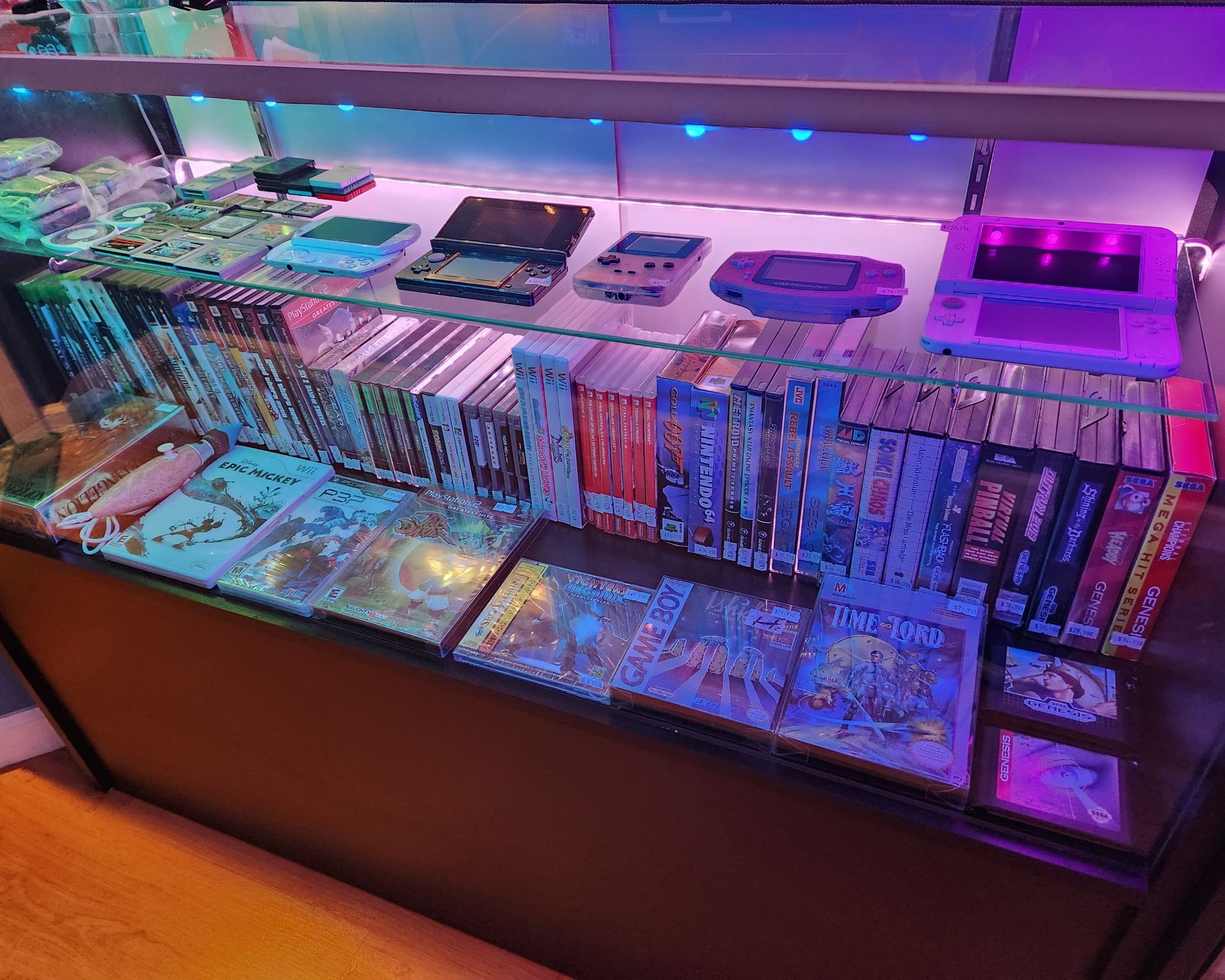 USED GAMES & MORE
Our used games selection is constantly changing and growing. Offering everything from the original Gameboy to PS4, we stock used games, consoles and accessories for sale, plus board games, plushes and more!

Used games trades are welcome and accepted! Stop by or call if you're looking to offload your old, dusty collection!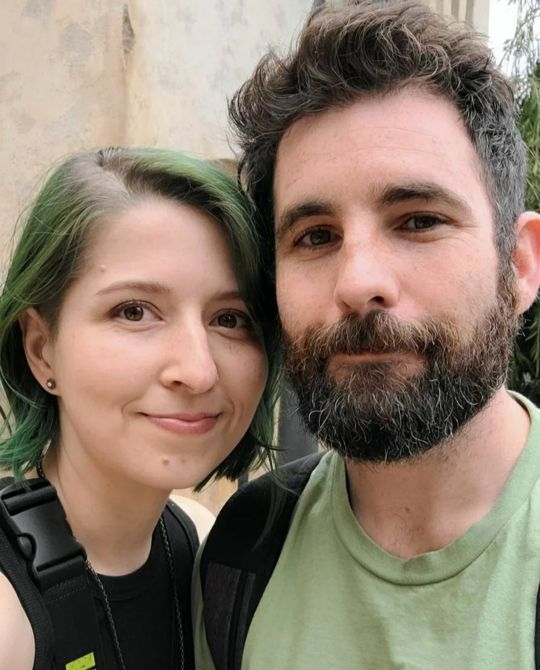 Owners Myles and Katie have been lifelong local gamers
and are dedicated to bringing a hand-picked gaming
experience to the Monterey Bay Area. Growing up in the
golden age of gaming, we can't help but live and breathe
games of all kinds!

~MYLES~
FAVORITE GAME: Sonic Adventure 2
FAVORITE BAND: King Gizzard and the Lizard Wizard
FAVORITE FOOD: Burgers

~KATIE~
FAVORITE GAME: Mass Effect
FAVORITE CRYPTID: Mothman
FAVORITE FOOD: Ice Cream

TESTIMONIALS
"One of the few places you can enjoy retro games with a mix of arcade machines and consoles. The atmosphere is great..."
-Aaron T.
"A fantastic place to play all the old games you grew up with in the 90's~2000's!"
-Chris J.
"...extremely responsive, and addressed all my concerns."
-John L.
"Throw back 90's video games and more to current games... Best family spot for gaming!"
-Malaena Z.
"...professionalism, thoroughness, and customer service is unmatched."
-Mark A.
"...very friendly, pleasant to work with.
...took great care in shipping my console back to me."
-Dave A.